How to Build Your Salon Clients
Salon and beauty business owners spend a lot of resources trying to build a client base and keep them coming back.
It is a crucial element to business success.
Once you have attracted new clients to the salon the next job is ensuring your team has the skills to
Communicate effectively
Manage expectations
Impart knowledge and educate
Use products wisely and effectively
Create a great service and experience…
and that's in the first 5 minutes…
Seriously… managing new customers who come to your business and giving them an experience they want again and again is the name of the game.

7 STEPS FOR YOUR TEAM
#1 Train them the in the importance of client retention
Your team needs to make the most of their opportunities with new clients and it takes time and practice.
You know what they say…  fail to plan… plan to fail.
Schedule this as a regular training and make it a priority now. If you want business success, it is the first step.
Want tips on how to hold a great team meeting. Read this…
As the owner you no doubt spend lots of time attracting new customers to your business and we all know how expensive it is to get new leads to take up your offers. Once you have them in your salon do you have any idea how many touch points it took to get them there… or how many people you marketed to, to get that one single person to make an appointment?
These figures are very interesting and you should share them with your team. They will never be dismissive with the phone or email inquiry again… or the new customer in the chair!!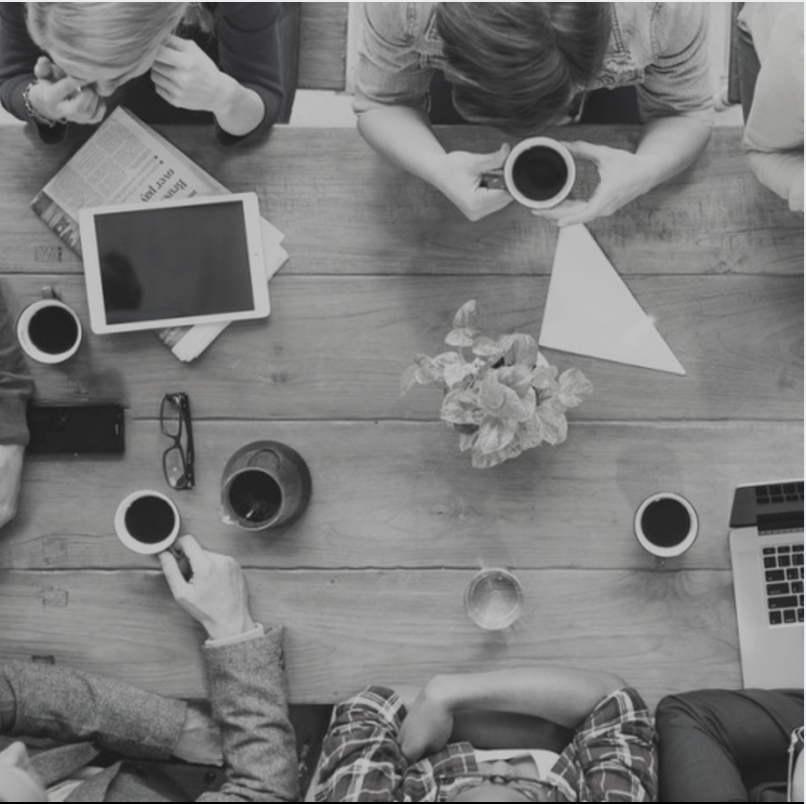 First…
Check in with your stylists/therapists.
They can be motivated by various things. Some want extra money, others recognition and benefits. Some just want the satisfaction of being the best and offering a great service. Maybe it's extra training or out of salon opportunities like photography.
Regardless, it is a important factor in salon growth and their development as a fully booked and desired team member. Once you understand what motivates them to over deliver to their customers, they will naturally do it from a genuine place that bonds the customer to your salon.
Now get a structure for them to deliver on all the following points. They need to be addressed at each appointment. With these simple tips and suggestions your team be fully booked in no time.
#2 Consultation 
5 C's | Connect  Communicate  Contribute  Clarify  Commit
Without a great consultation you are off to a bad start.
No doubt about it. The client consultation is the most important part of a hair appointment.
Get it right and you can more or less guarantee the perfect end result. However, if you don't take the time to ask the right questions or, worse still, not listen to the answers, you could have a problem on your hands.
As a professional it is your responsibility to get to the deeper meaning behind your clients wants, needs and desires. Then help them understand what is possible and finally getting them to take ownership of the style decision.
Get your copy of a Salon Consultation Training Guide. You can find it in the Salon Leadership Library HERE.
#3 Up-Selling
There will be additional services you would like to offer your clients while they are in your chair, but you don't want to push them into spending more than they are comfortable with or sound to salesy.
You can tell the client about the service, then say, "do you have time for that today?" For example, if you are giving a client an all over colour and want to suggest some part line foils you can ask… "do you have time for that?"
This way you have offered the service, given the client all of the information, and provided them with an easy out if they don't want to make the investment.
Does your salon have service menu cards that customers can look over while they are waiting? Ones with a full treatment menu are excellent for starting the conversation.
It should be a non negotiable step with your team that they offer a treatment with every service. Often they don't take up much extra time and show the customer that you have properly assessed their hairs needs.
Ask, "Do you have time for that today?"
#4 Client Bonding
Hairstylists are in physical contact with their clients.  Running your hands through someone's hair is an intimate gesture, but it just comes with the territory of being a stylist and it is an important reason why people relish the salon experience.
As a stylist, don't forget that you offer something that some people may not get anywhere else. Make them feel special, pampered and cared for.
Give them an amazing hair style and then tell them that they look beautiful. Compliment their clothes and say how well they look.
If they leave feeling a million dollars you have taken a big step bonding with them and their sense of wellbeing.
Ask, "How do you feel? You look beautiful."
#5 Retail
It can be tough to ask clients to buy retail and many stylists don't feel comfortable being overtly salesy. It's a mindset thing and can be fixed!
Being an educator instead is the key. Be informative and share your expertise on the products you used to style the client's hair that day. Then, be sure to ask the client if they have any questions. Show them how to use them. Talk about the shampoos and conditioners they had with their service.
This ensures that the client gets all of the information he or she needs to recreate the style and you will have encouraged the client to buy product without feeling like you were pushy.
Ask, "These are the products I used on your hair, do you have any questions?"
#6 Rebook/Appointment Conclusion
To ensure that your client leaves feeling well cared for, conclude the service with a recap of everything you did. The client will appreciate your knowledge and attentiveness and this will give them an opening to ask any final questions that they may have. First impressions are important, but so are final impressions.
Plan out with them what you see for their hair over the next few appointments. Talk about 'Their Hair Plan' then book them in. Rebooking is crucial for establishing an on going relationship.
Ask, "Let me recap what I did for you today and let's get your next appointment booked in, when are you free?"
#7 Referrals
One of the best ways to build your client base is by getting current clients to recommend you to their friends. Especially if they are new to the stylist and their hair is looking fab. Best time to get them to spread the word.
An ice breaker to suggest this to a client is to say  "I loved doing your hair and would love for you to come back. Here are my referral cards. Pass some out to your friends and I can offer $10 off your next visit with each referral." The discount will be well worth it if you earn a few new clients!
Does your salon offer new client welcome packs? These are a great way to add value with referral cards, rebooking discounts, loyalty cards and gift vouchers. They help get your client to commit and give you some tools to do so.
Ask, "Would you like a Welcome Pack? I can offer $10 off your next service with a referral."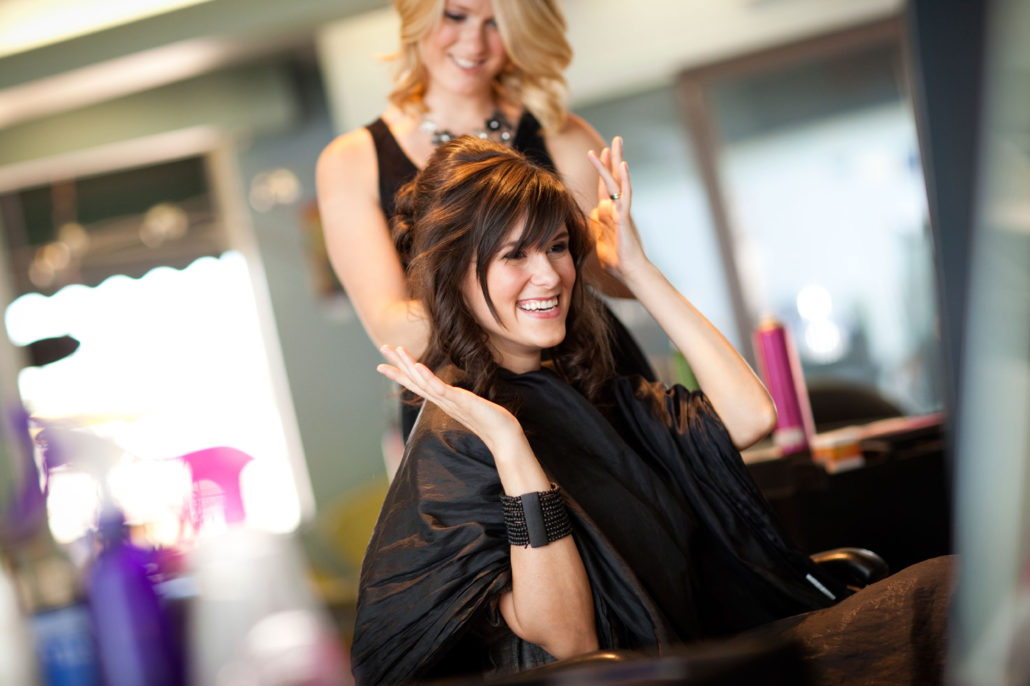 Over To You
Developing customer relationships is one thing… running a profitable business is another.
We all know you can be the best hairstylist in the world but if you can't connect and make a genuine contribution to your customer then they won't refer you to their friends or come back for more services.
As the salon owner you must train your staff to be responsible for themselves, their customers and your business growth.
Create a training plan around these 6 elements for customer retention success. Get your team to write notes on each customer as they develop the habit of covering these 6 elements at each appointment. It's all in the creating of a habit. Consistency will win every time.
Get Your Copy of the Consultation Training Guide
Join the Salon Leadership and Get Instant Access…
You'll also FREE resources like the Money Mindset Cheat Sheet, Profit Calculator and Interview Questions Hiring Guide, plus Leadership Skills, Tools and Strategies.
Join HERE.