Salon owners we're focused on your success
These posts provide salon owners with solutions and resources to solve the everyday problems Salon owners face.
Business  /  Team /  Customers  /  Marketing  /  Sales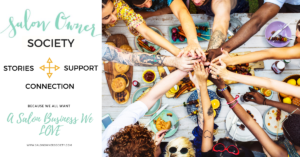 At last a Community for Salon Owners
Join Here
ABOUT SOS
SOS is your Salon Owners Solutions to support you to attract those new customers and keep them coming back. Through education, staff management tools, strategies and solutions we can give you the support you need to take back your salon ownership dream and give yourself 10/10.
Join Salon Owner Society FB Group HERE
info@salonownersolutions.com