Are you happy with your Facebook engagement?
Why is Facebook Engagement even important?
Is it actually responsible for bringing you any business?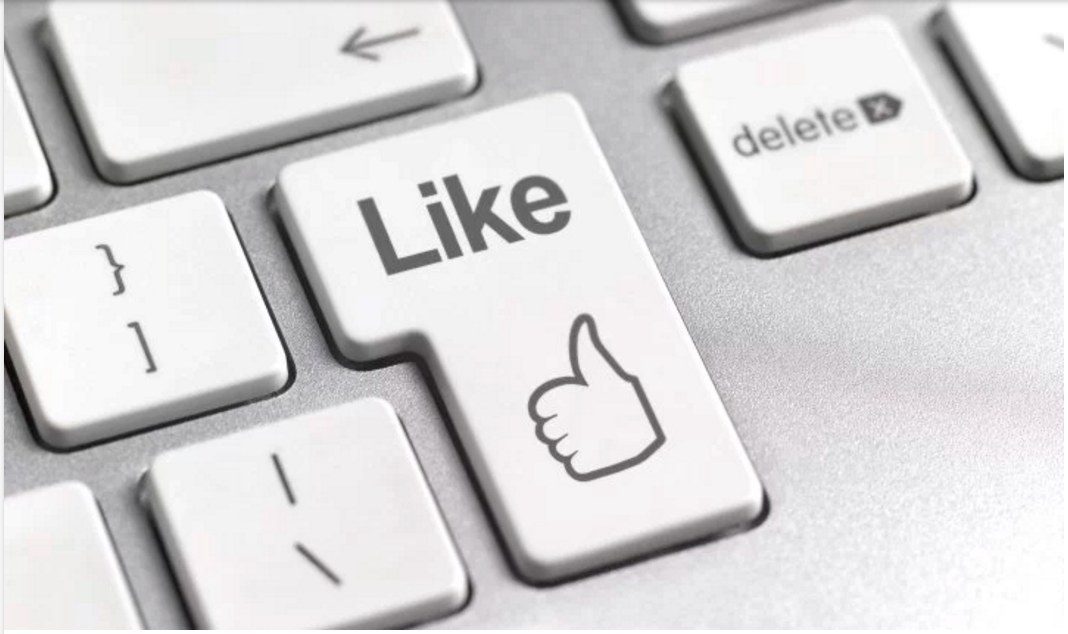 We've put together some simple tips to help with your Facebook Engagement organic reach.
By optimising your Facebook Page and the time you spend on social media, you will get results. You can now build audiences for your advertising using Engagement Audiences. We have a post on that HERE.
These tips are easy to incorporate when you are scheduling your weekly and monthly social marketing. Get your team on board and check over the following things when posting for optimised Facebook Engagement.
But before we start, if you just want to get down to business, take a look at our FREE 'Done For You' Facebook Posts. You can find it in the Social Hub.
Join the Social Hub and access it HERE.
1.Be consistent.
Being consistent will give you an edge on haphazard posters all day, everyday. Facebook rewards the businesses who use the platform often and regularly.
2. Have a plan
Your fans and followers will look forward to your posts if they have an expectation that you will deliver a mix of interesting content in varying formats.
Try
Behind the scenes shots.
Transformation posts.
Client shares and images.
Links to your website or landing pages.
Any video!!
Then analyse your results.
Look at your engagement and see what posts get engagement. Study other businesses and see what works on their pages.
3. Get your team on board with content
Don't have a haphazard approach to your content. Make sure it is branded and easily recognisable. Your brand should have one voice.
Images must be the best you can do. Take time to get them in a well lit area, even set up a selfie station if you like.
Make sure the team are taking enough images regularly for you to use.
Encourage customer involvement to post and share when they are in the salon. Or incentivise them to post reviews.
Tips to Implement for added Engagement.
Ask a Question
One of the simplest and most effective ways to get people talking is to ask a question. Do you like this style straight or wavy?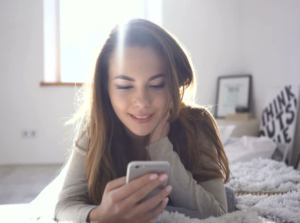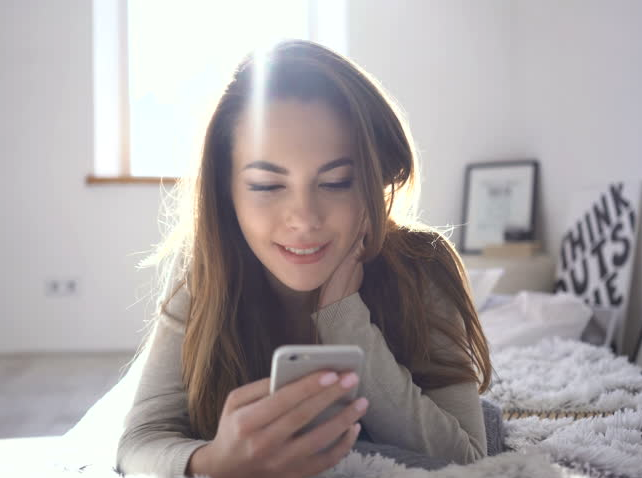 Who likes this new colour look?
Pixie or long, what suits her better?
Here are some more examples to try:
Specific: What's your favourite…?

Tips: How do you…?

Experiences: What's your favourite moment from experience/memory…?

Edgy: Do you think…? (controversial question)

Direct: Why do you…?

Events: Who is going/Who attended…?

Timely: Today is…, so what are you…?
Add it to an image and you are set to go. Just make sure you chime in with responses. This sends your post to the top of the feed again. FB loves engagement, so they will show your post in the feed of your friends.
Post When Your Fans Are Online
Post when your audience is most active. Check your Facebook Insights to find that data. To access it, click the Insights tab and then click Posts in the left menu.
By default, the dashboard shows data for when your fans are online. You can adjust the date range to compare blocks of time so you can see what times of the day your fans are most active.
Try posting at different times to see what works best for you. Late at night when it's not so active can work well. If the engagement gets up then it will still feature in the morning when more come on line.
You can schedule posts easily on FB.
Use 'Stop Scrolling' Images
Use relevant, colourful, and high-quality images. If you want to spice up your photos but don't have Photoshop-level skills, try free tools like Canva.
Before and after shots are always a great choice and there are many phone apps that take this to the next level. Be on brand and watch the text… Facebook does not like that!
The terms and conditions change frequently so keep up to date if you can. Posting before and afters is one thing, but using them in ads is a different story.
You don't want too many rejected ads as it is not good for your account and you can get banned very easily!
Photos that evoke an emotion will connect you to your audience and encourage sharing too. Share content and tell stories that pull at people's interests, emotions, fears, and even their dislikes.
I call it being Extreme, Controversial and True!
Brand loyalty doesn't come from a product; it comes from a customer's joy at experiencing a shared sentiment or finding a solution that works that you introduced them to.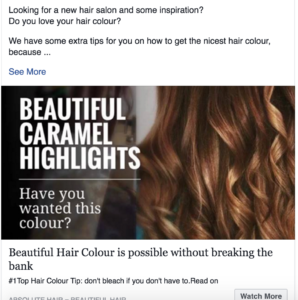 Include a CTA
Whats a CTA?
Marketing and advertising lingo for 'call to action'.
Remember the point of any kind of marketing is that you want your audience to do something and you gotta tell them to do it.
Use a call to action in every post, whether it's to learn more, book now etc. Link to your website so that you can get your potential customers over there and build audiences for retargeting.
Post Frequency and Type
If your Facebook Engagement is frustrating you after all the work you put in, then it might have something to do with your post frequency. Posting too little… 2-3 times a week won't help you establish relevance with Facebook's algorithm and you'll be fighting for space in your audience's feed.
On the other hand, posting too often can hurt you if the posts are ignored. Facebook tries to show users the most interesting and relevant content from everyone they follow.
To find a sweet spot, try posting 1-2 times each day at the times your fans are most likely to engage.
Mix it up too. Do theme days where you post Testimonials, Transformations, Tips and Tricks, Product of the week, Staff highlight, motivational posts and funnies.
Try to get a schedule going and do it the week ahead, one for each day. Then you can throw in the other posts that fill that out. Things like industry news, great reviews, salon wins, fashion news etc..

Try Salon Scenes With Live Video
Visual content is much more likely to be shared on Facebook, and this is especially true for video. Facebook Live makes it easy to stream live video to your audience, anytime you like, to leverage that engagement.
Videos uploaded from your phone later can be hugely engaging for your fans. Most people love behind the scenes. So don't be shy and get the phone out regularly in your salon.
Recycle previous High Engaging  Posts
Fans don't see everything you post on your Facebook page. Occasionally dip into your archives for an engagement spike.
Look at your Facebook posts from a previous week or month that got comments and post that content again, but tweak it so it's fresh.
Recycling posts allows you to spotlight popular content that some of your fans may never have seen.
Your audience knows when you're promoting your business, and if you do it too much, they'll start losing interest. To mix it up a bit, source high-value content relevant to their interests. Be a helpful resource for your fans.
Use a tool like Picmonkey to curate content for specific audiences. It's free and pulls relevant hand-curated content. Alltop and BuzzSumo are also recommended for finding popular content to share.
Post a Quiz or Poll
A quiz or poll can be a fun. Focus on current developments in your industry or topics that are relevant to your audience. Interactive content can drive substantial engagement. 
Use Audience Targeting for Organic Posts
You can target a custom audience for your Facebook posts just like you target a specific audience with your ads.
The upside is your content is more likely to be seen by the people you want to get it in front of. It also costs nothing to set up a custom audience for your organic posts.
Bringing relevant content to your fans is a big help with engagement. Not everyone wants to see bayalages or straightening tips.
If this option isn't enabled on your page, here's how to turn it on. Go to your page and click the Settings tab. Under General Settings, you'll find Audience Optimisation for Posts.
Click Edit and make sure this feature is turned on. This custom audience option will now be available whenever you post a status update to your page.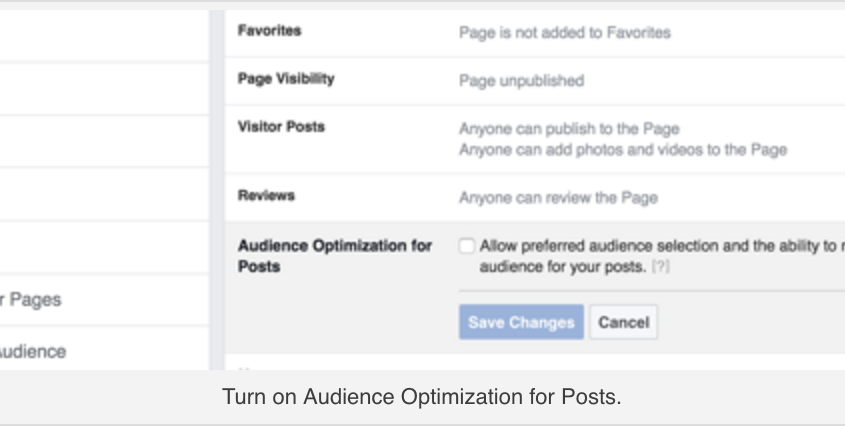 Encourage Fan Content
Encourage your fans to share photos. Either of them at your salon or using your products or hair related things on your page. Set up a post and get everyone to post a pic of them doing something associated to you or your products and services.
Tag customers in your posts and stories.
This is a fun way to spark engagement and chat with fans. To go one step further, run a contest or offer a giveaway to encourage more shares and comments.
Be careful about this and read the latest terms and conditions to stay within what FB allows. They hate click bait!!
Host Contests and Giveaways
Not many types of posts get as much attention as a giveaway or contests. The best part about giveaways is they could potentially cost very little.
Give away your services, a gift voucher or get your product reps to help you out with a goodie bag.
You can also reduce your costs by partnering with another business giveaway. Your favourite local restaurant or gift shop may be keen to cross promote with you.
Reach out… Once the giveaway is live, it can be promoted on your partner's social pages as well as your own for extra reach.
Boost Your Posts
A boosted post can help get your best content in front of your target audience and spark some engagement. Extra bonus, the more people engaged, the greater the organic reach.
If you have a blog post or other website content that gets traffic, post that to your Facebook page and boost that post.
You don't need to throw hundreds of dollars at it; give it a modest boost of $5 and target the people who like your page and their friends.
You can make up target audiences in your area too and boost to them.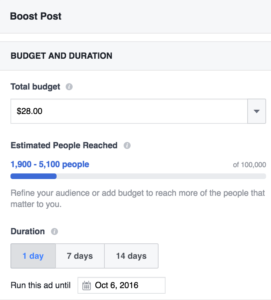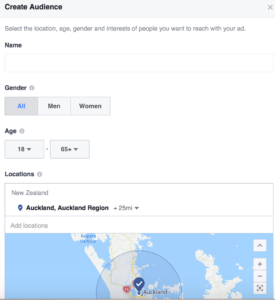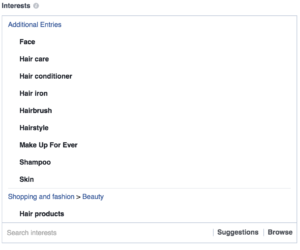 This tactic can be especially effective if you're sharing valuable content with a lot of great tips, like a solution to a styling problem or an answer to a question.
If it gets results it's worth spending a bit of money on with FB. The fans then go to your website and start engaging with your pages.
Over to You
This list of ideas should help you fill your calendar with a good mix of content types that is likely to promote engagement among your Facebook followers. Keep your Facebook posts short for maximum effect. The ideal character count is about 50 or fewer.
Longer form content does have it's merit for ads and information posts. Test what works best for your business.
Keep in mind if you want engagement, you need to post and respond to your fans every day.
Schedule, but don't forget this is a social channel people go to to be entertained.
Don't automate your social presence. Go for the human connection and provide value, and you'll see your engagement rise.
If You Want To Run Your Salon Effectively And Take It To The Next Level…
Join the Social Hub
You'll find FREE resources like, our 3 part video series, 'How To Get Customers From Instagram', 'Done For You' Social Media Posts, an Ideal Customer Worksheet, Branding and Blogging Checklists, and Facebook Page 'How To' 2 Minute Trainings.
Join HERE.