Want a profitable salon business?
What are you offering your customers to increase salon sales and profits?
That's easy you say… hairstyles, colours, shampoo,
but… that's where this post gets interesting.
We are not talking about what services you have. We want to put attention to how you offer your services to increase your Salon sales and profits.
How you put together an offer is the difference between an ad campaigns success and failure.
Are you maximising your existing clients and optimising new customer opportunities to increase salon sales?
Lots of business owners make the mistake of putting out offers that they think their customers want. $5 off here and a free treatment there… not really what the customer cares about.
You really need to spend some time crafting offers that will get your customers or potential customers attention. Sell them what they want and give them what they need.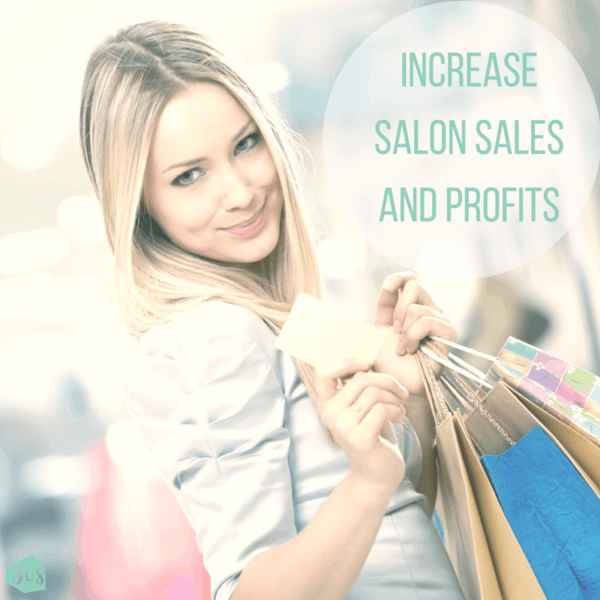 In business terms, the benefits of an offer that bring in the customers is like a golden egg.
Staff utilisation is one of the key components to a successful business. You need to put together offers and sell them to your customers to make the most of the work hours you have available
Every hour of downtime is dead time and that costs your business.
Fill dead time by having offers that bring in more customers and promote offers to your existing customers. They will return more frequently, add-on and use more services and purchase extra take-home products.
So let's dive into 'Offer Strategies'
Think about how you currently offer your services and what you do to increase salon sales and profits.
Who do you direct offers to?
How do you structure offers to reach the ideal new customers?
Do you offer bonuses or discounts?
What methods do you use to convey offers to new and existing customers?
Do you bundle services?
How do you encourage your team to utilise offers for their sales?
---
Success is getting the right offer in front of the right people at the right time
---
Start with this exercise.
Begin with one service that you want to use for an offer.
Write it down.
Decide who this offer is for.
Give it a price.
Decide what discount you wanting to run or what bonus you want to add. Be generous here. $5 off a service over $100 won't excite anybody.
If your offer is aimed at attracting new customers, don't worry too much about giving your services away too cheaply. Instead, think about what they will be worth to your salon over their lifetime with return visits. Run some numbers to reassure you. What is your average customer spend for the year? How long does a customer stay with your business?
When you see what a potential new customer is worth, giving an incentive discount for their first visit is a no-brainer!
Of course, you need to cover costs and not cheapen your brand. However, this introduction offer method is used widely within many business structures to encourage the customer in the door so you can wow them.
Used wisely this is an excellent technique. Please note we are not talking Groupon/dollar deals here! These can destroy businesses and will only attract price shoppers who will never value your work or professionalism.
Bonus 'Add-Ons' is another technique. What would add value to the service your customers are already having?
A free repair treatment after a colour service, eyelashes with brows, free blow dry a week after a colour service. Product discounts that enhance the service they have spent money on.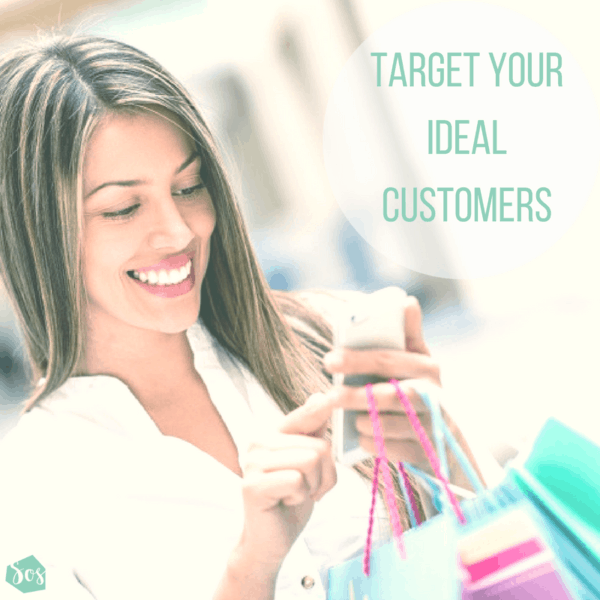 More Offer Ideas
How about a bundle. Think about what services and products you could bundle together.
What would your customer naturally want to complement their service? Introduce a service that will enhance whatever they already have.
Have you considered memberships for your salon? This is the ultimate example of bundled services. Give discounts for contracting to a set amount of services each month.
On a small scale, these can just be for regular blow-dries or full memberships with all services included.
Bundling services together in a membership for a monthly fee is a way to ensure sales and profits and also secure the customer to the salon.
Ideas to increase sales of an offer
Add urgency or scarcity. Make the offer for a limited time or for an X amount of customers.
Have a countdown timer in the email or use an image in the post that connects with the mindset of something running out.
Think about ways to help them take action now. Why should they care, why do it now!
Add a Social cause if it fits in with your branding.
We will put $2 for every sale of this thing towards helping a cause we follow.
Reciprocity creates a connection. Give and they give back.
Social Proof is a real trigger for building trust. Use testimonials. A video is perfect for this.
Be the Authority. Create a specialist culture in your branding and people will automatically trust you more.
Layer your offers.
New Customers To Kylie – new Stylist – Who 
Cut + Colour + Blowdry – Bundle
2 extra blow drys over the next 3 weeks – Bonus
$249 – Price
This week only – Urgency
$4 for each service goes to Breast Cancer Hospice – Social Cause 
Look at this incredible colour she did on a customer who took up the package yesterday – Social Proof
In Summary
The offer is not… We have great…. Come to us… We are amazing…
The offer is payment structure, why now? what cause if any, bonuses and bundles?
Think of different ways you can sell and promote the same services and products.
Offers and messaging should be appropriate for different stages of the customer journey, i.e.  No Problem awareness, Problem aware, Solution aware, Your brand aware.
Speak appropriately to who the offer is aimed at and be specific.
Testing is the next most crucial stage of making an offer.
Test price, bundle and bonuses. You will find your sweet spot and if you know your customer, it should not take too long. Spend the week asking a few customers and see how they react to a few offer suggestions. Especially bundles and bonuses.
After talking to some of our customers, they said they would prefer discounts on products rather than extra services. Others wanted bundles of their favourite services so they could afford to come more regularly.
Having the juniors or new stylists perform the easier services like treatments and blowdries certainly keeps the salon busy and cements customer loyalty.
Getting your team on board is crucial as they are the ones in the position to upsell and book the offers in. Read our Team Meeting Guide to help you engage your team. Also, the guide to help your team Sell and Retain Customers.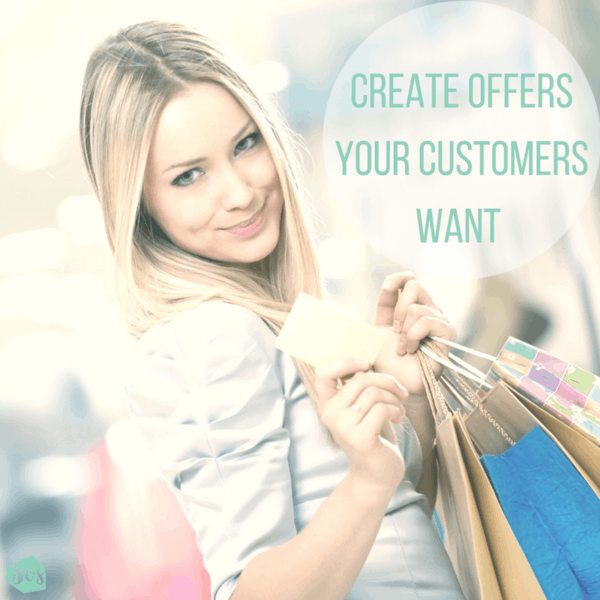 Next, you need to advertise and promote your offer.
This is where your copy, image, message, targeting and delivery come into play.
This blog breaks all this down… and then some. It is a free comprehensive guide to advertising and promoting your business.
Don't Fail. 5 Steps to Advertising and Promoting Your Business
Where and how you advertise and promote your offer is a decision that needs to be well thought out. Do you want to direct traffic to your website? Is using  Facebook or Instagram enough? How're your email skills? Have you nurtured your customers with email or built an audience of new customers to market to? Will hand-delivered flyers get the results you want?
All these techniques have their merits and your decisions will be based on who you want to reach and what the offer is.
Do you want to create desire for your services so they sell without you being sales-y?
Watch my Designing Services That Sell Workshop
Hate Selling? Watch This Workshop and Walk Away Knowing Exactly How To Put Together Services Your Customers Cannot Say No To!